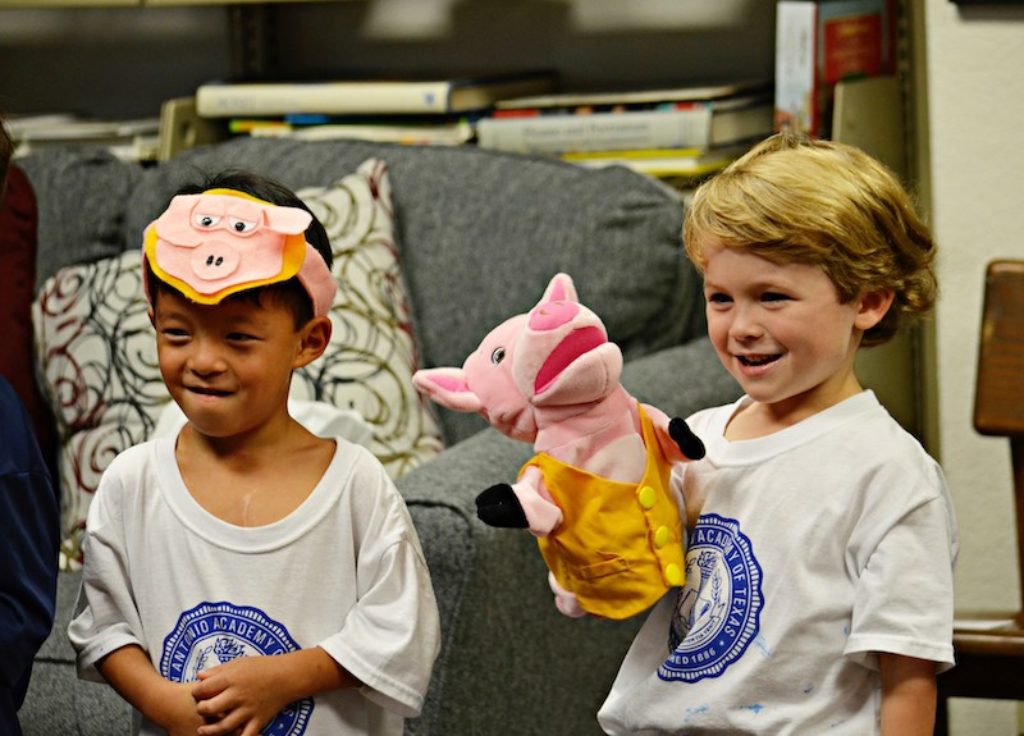 Building a Foundation for Boys – It All Begins Here
Established in 1886, San Antonio Academy of Texas is a non-profit, non-denominational, tax-exempt school for boys in prekindergarten through grade eight. The Academy offers an exceptional academic program that features small classes, a family-like atmosphere, the development of a positive self-image and a foundation for life based upon love of God and country, integrity and respect for each other.
Academy boys graduate with a strong academic foundation, a positive self-image and much more. Boys learn that integrity, pride in achievement and kindness are as important as their scholastic work. At The Academy boys are taught to BE HONEST. BE KIND. BE THE BEST THEY CAN BE.®
Small classes and personal attention are hallmarks of an Academy education. As a result, classes fill quickly. If you are interested in The Academy, we suggest that you inquire now. Requirements for admission include school records and recommendations. For information about need and merit based scholarships, contact the school directly.
San Antonio Academy admits qualified students of any race, color, and national or ethnic origin.
Academic Highlights:
Student performance on national testing, including the SAT, the college entrance exam, has placed The Academy on the national stage
Academy graduates excel in high school, both locally and at some of the nation's most respected preparatory schools like Andover and McCallie and many graduates are elected to positions of leadership.
Accredited by the Independent Schools Association of the Southwest
Member of the National Association of Independent Schools
San Antonio Academy Military Program
SAA's limited military program is a mandatory upper school extracurricular activity that provides students with opportunities to acquire leadership skills, learn the principles of teamwork and develop the esprit de corps that comes from working together to achieve common goals.