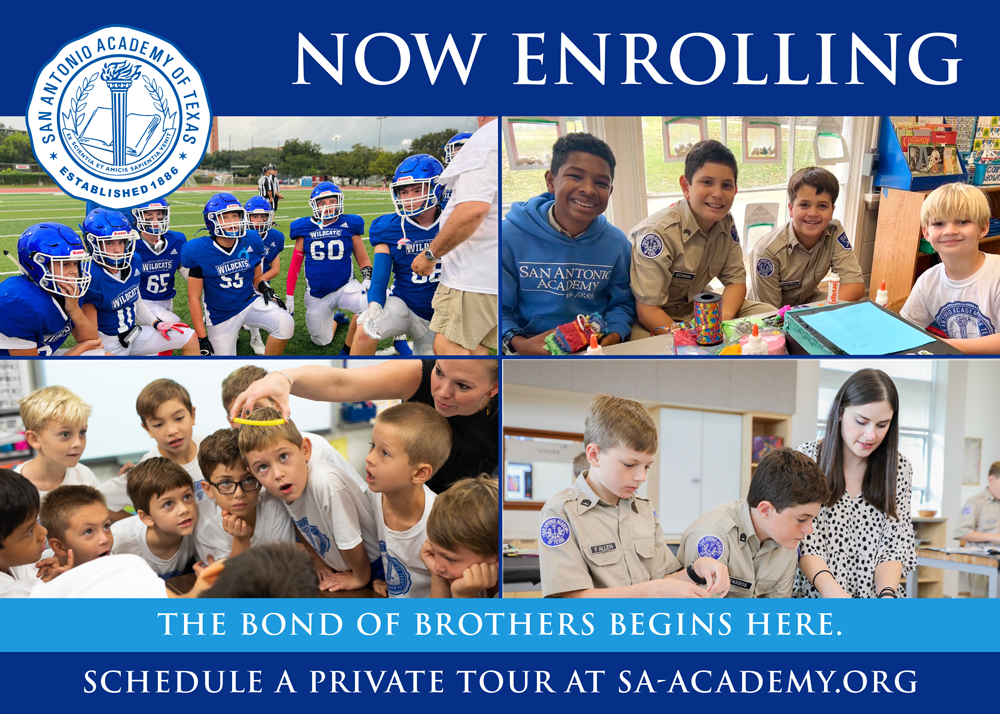 An Exceptional Education Intentionally Crafted for Boys
San Antonio Academy provides an active and engaging learning environment where Pre-Kindergarten through 8th grade boys can explore their interests and discover their passions. Through challenging academics, character and leadership development, and opportunities to explore extracurricular opportunities in the arts, sciences, athletics, and outdoors, boys are given the tools and experience to excel today and into the future.
Looking for a place where your son will thrive in an environment designed specifically for him? Explore San Antonio Academy, where each boy is KNOWN, VALUED, and UNDERSTOOD. For more information, visit www.sa-academy.org.
Transportation available from Northwest San Antonio.
San Antonio Academy admits qualified students of any race, color, and national or ethnic origin.
Academic Highlights:
Student performance on national testing, including the SAT, the college entrance exam, has placed The Academy on the national stage
Academy graduates excel in high school, both locally and at some of the nation's most respected preparatory schools like Andover and McCallie and many graduates are elected to positions of leadership.
Accredited by the Independent Schools Association of the Southwest
Member of the National Association of Independent Schools