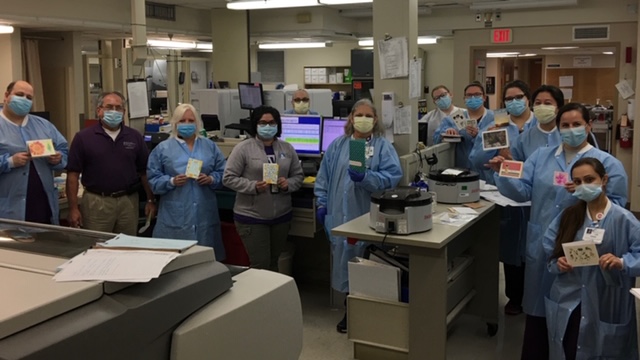 CCS Elementary Principal, Mr. Peter Barnes, delivered over five hundred cards, letters, pictures, and notes to Baptist Health Systems to be distributed among our local San Antonio front-line medical personnel and essential staff.
This was a cooperative effort of Cornerstone Church membership and Cornerstone Christian Schools students to share our love, support, and prayers for our local medical heroes fighting against COVID-19.
The cards were received by Baptist Health Systems administrative staff, Mr. Jeremy Riney, Chief Operating Officer, Ms. Dawn LeRoy, Chief Nursing Officer, and Ms. Vanessa Magel, Administrative Director of Acute Care Services.
Mr. Riney is also a proud CCS Warrior parent of Isaac – 2nd grade and Austin – 5th grade.
It was a joy to share these blessings with our local heroes. They were received with great excitement and humble gratitude!
Thanks to all our Cornerstone family for sharing this opportunity. Learn more by clicking here.