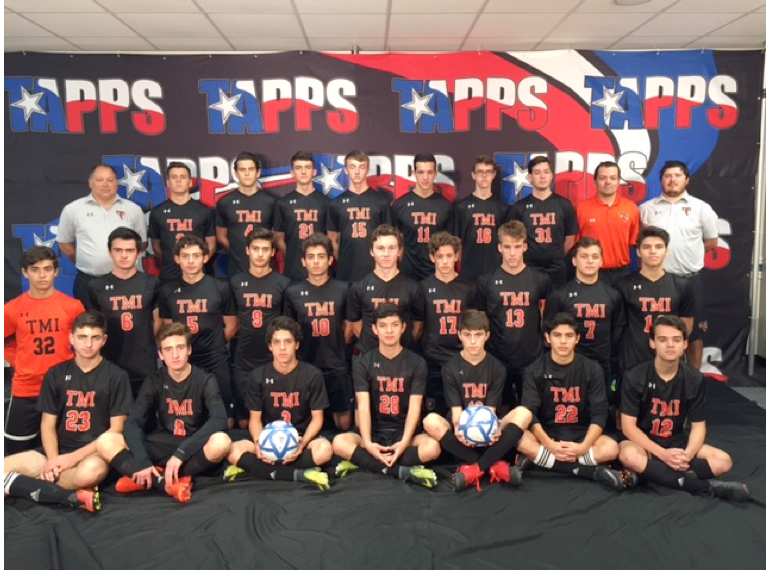 Members of the boys varsity soccer team from TMI – The Episcopal School of Texas – 2017 champions of the Texas Association of Private and Parochial Schools (TAPPS), Division II – were named to TAPPS all-state honor teams for the winter season.
Alex Kuri and Nick Perez were named to the first team; Joseph Kuri, Noah McLaughlin and Abraham Juan Marcos made the second team; and Keith Rupe and Santiago Vigil received honorable mention.
TAPPS all-state soccer recognition is determined by committees based on performance in positions played during the season.
Founded in 1893 by the Episcopal Diocese of West Texas, TMI – The Episcopal School of Texas is a private, co-educational, college-preparatory school for grades 6-12, with optional military (JROTC) and boarding programs. For information, visit www.tmi-sa.org or call 698-7171.