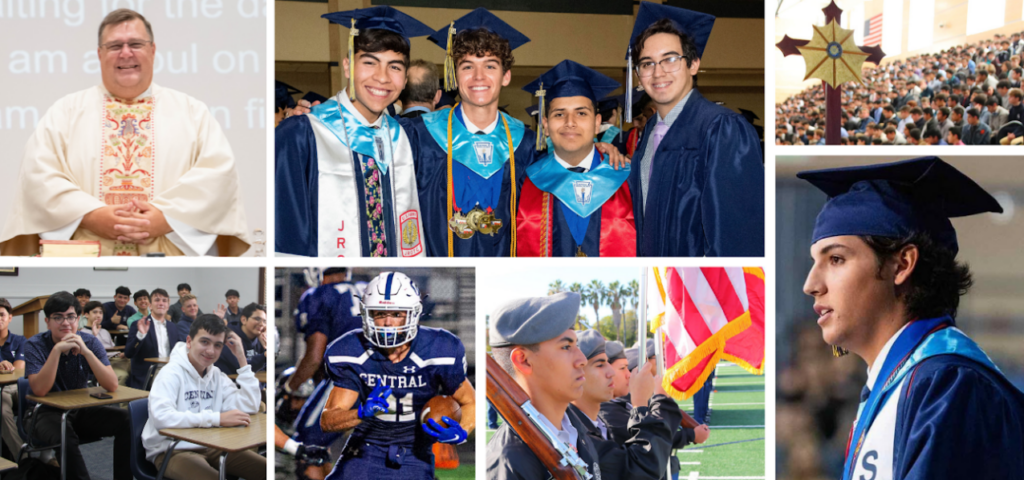 Central Catholic High School is hosting the Official High School Placement Test (HSPT) Saturday, December 10 from 9 am to 12:00 pm. To pre-register your student, please complete the form below!
The High School Placement Test, or HSPT, is a high school entrance exam taken by students in 8th-grade who are seeking 9th-grade admission to parochial high schools. This standardized exam is timed and tests students in five different academic sections in the subject of Math and English.
Test Day Agenda
8:15 am – 8:50 am: Check-In/Registration
9:00 am – 12:00 pm : HSPT Administered
9:15 am – 11 am: Parent Info Session
Test Accommodations: Central Catholic provides test accommodations on the HSPT for students who are eligible to receive learning/classroom accommodations. If your student is eligible, please indicate below in the pre-registration form. After the pre-registration form is submitted you will receive an email with a live link for a Request for Accommodations on the HSPT Form. This form must be completed by an Administrator at your student's middle school and returned to Central Catholic by Monday, December 5, 2022.  Please fill out the form at this link here.
Test Day Details: Check-in will be located in the Historic Alumni Gym. The HSPT fee is $20 – the fee can be paid by cash, check, or credit card in advance at Central Catholic or at the time of test check-in. Parents may park anywhere on campus for the HSPT. It is advised for students to dress comfortably, yet school-appropriate. Students can bring their own test pencils.
Parent Info Session: While students are testing, Central Catholic welcomes parents/guardians to attend a Parent Info Session from 9:15 -11 am.
Additional Information about HSPT Results: Students are encouraged to test at their first-choice high school. On the day of testing, on the answer sheet, students will have the option to send their HSPT results to other high schools. In addition to the test site (high school) receiving the student's HSPT results, students can code up to two additional high schools and test results will automatically be sent to those high schools. Note that each school has its own application process. School codes will be provided to all students at their test site (high school).
If you have any questions, please contact the Admissions Office at (210) 436-1448 or at admissions@cchs-satx.org.