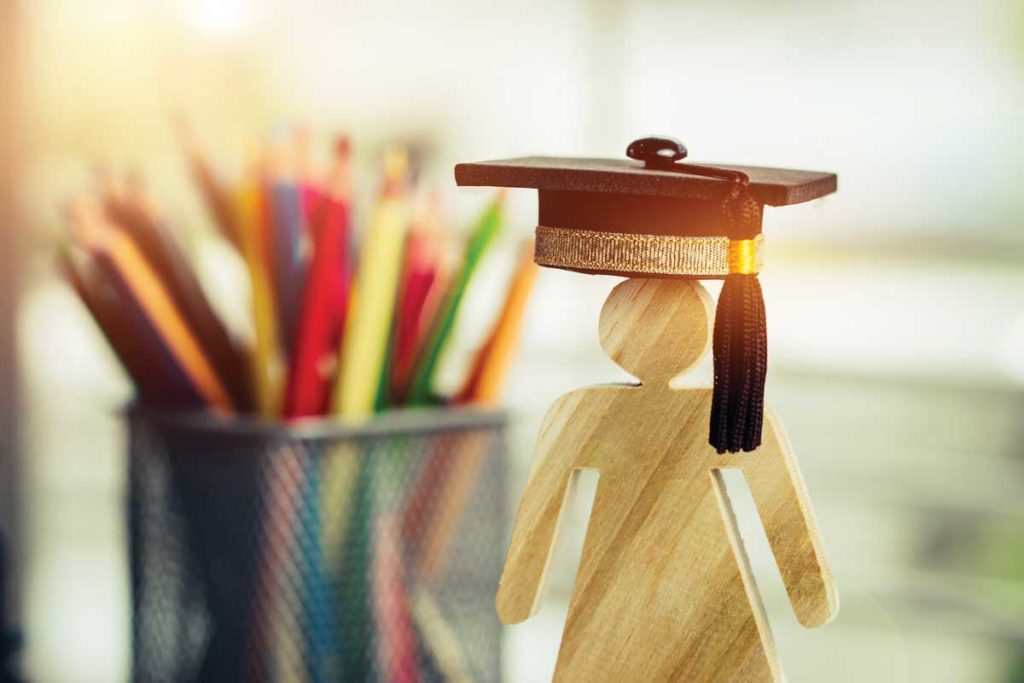 Every parent has their own reasons and standards for choosing a school for their child, and with so many options available in private schools, parents are honing their search for a perfect school choice that will be tailored to their student's needs. Choosing a private education can in some cases be a financial sacrifice, however many private schools have a variety of programs to assist families. Private-school administrators often encourage families to inquire even if they don't believe the school is affordable. There is often financial aid or other assistance available for motivated families. Suffice it to say that although one school may not be perfect for every child, there is a school that is perfect for yours. Parents need to determine what is important to them and what will most benefit their child. There are some guidelines to consider when deciding where to place your student, both intellectually, as well as financially:
Excellent Academics
Private school students generally score top marks on standardized tests and college entrance exams, and many schools have close to a 100 percent rate of students attending their university of choice. St. Mary's Hall (SMH) is recognized as an academic powerhouse, as it echoes the offerings of a liberal arts college with a rich, rigorous curriculum. San Antonio Christian School (SACS) offers a Christ-centered, college-preparatory education that fosters a life of faith and service. Cornerstone Christian Schools offers a Biblically-based college preparatory high school program designed to prepare students for college and future pursuits. Students may select from a wide range of electives, including a comprehensive athletic program and an extensive offering of fine arts. When comparing private schools and their academics programs, take into consideration the percentage of their graduating students that earned acceptance into their college of choice and those awarded scholarships.
Religion Instruction  
Private schools can legally provide religious instruction and have the freedom to include religion as part of their elective or required curriculum. Many private schools have behavioral standards to which students must ascribe. Others require a statement of faith or other sign of allegiance to a particular set of beliefs. Christian schools may place special emphasis on community service, mission trips, and raising-up future Christian leaders.
Individual Attention 
As a parent, you want your children to have as much personal attention as possible. Private schools vary greatly in size, but depending on their teaching style a majority of these schools focus on the importance of small class size. Individual instruction helps students strengthen weak areas and capitalize on  their strengths. Keystone School of San Antonio adheres to the building of a students character and intellect by challenging them with thought-provoking coursework, while offering support both academically and emotionally. In other words, Keystone believes that "intelligence isn't something people are born with, but something that people develop." San Antonio Academy expands this view even further by teaching their students how to think analytically, express themselves, and practice self-discipline. Within the tight-knit community of a private school the student, teacher and the parent benefit from smaller class sizes, allowing students to thrive.
Extracurricular Activities 
All aspects of a child's development are taken into consideration by the private schools mentioned. Placing a strong focus on a well-rounded education, including encouraging participation in extracurricular activities such as sports, music, arts, or clubs. Currently, Central Catholic High School has the number one ranked boys varsity soccer team in the nation. SACS offers a competitive athletic program with unique sports offerings, while Keystone School's Upper School competes within the TAPPS 3A division — a state-wide organization. The San Antonio Academy Fine Arts program offers a music and theatre program, and St. Mary's Hall provides extensive fine art as well as a competitive athletic program. Research has shown that creative activities help stimulate the brain in ways that complement the rigorous academic learning and also positively impacts school attendance. These competitive, social and creative venues can provide a much-needed break from the stress of academics while developing skills and engaging in valuable social situations.
Parental Involvement 
Private schools make a strong effort to involve parents and many require mandatory parent participation. The relationships between the school and the family allow parents an enhanced opportunity to understand the full educational experience. It is recognized by the schools that parental support is part of the triad of ensuring your child has a good foundation for success in their academic career. This involvement also strengthens parent-child relationships. From frequent parent-teacher meetings, social events such as parent breakfasts, weekend events, and the participation of parent committees in fundraising initiatives, parents are welcomed to be an integral part of the private school family.
A Safe Environment 
Faculty staff and teachers have undergone extensive background checks. Private schools have reputations for maintaining high standards for discipline and respect. Emergency drills are common at schools, allowing students and faculty to experience the drama of an emergency and practice how to react. School officials practice engaging automatically locking external doors, and teachers practice using manual internal locking systems on classroom doors that let them secure the door and block viewable access to the classroom in seconds. Lower staff-to-student ratios allow for more effective observation and control of school grounds. In addition, the strong sense of community found in private schools also discourages disrespectful and dangerous behavior; and because there is less conflict, there is less distraction. Your student can focus on what is important: their education and simply being a kid. 
By Cynthia Cunningham
Story originally published in San Antonio Woman Magazine July/August 2019 Issue