SLES STUDENTS WIN GOLD AND SILVER AWARDS AT ACADEMIC TEAM COMPETITION IN THE NETHERLANDS THIS PAST SUMMER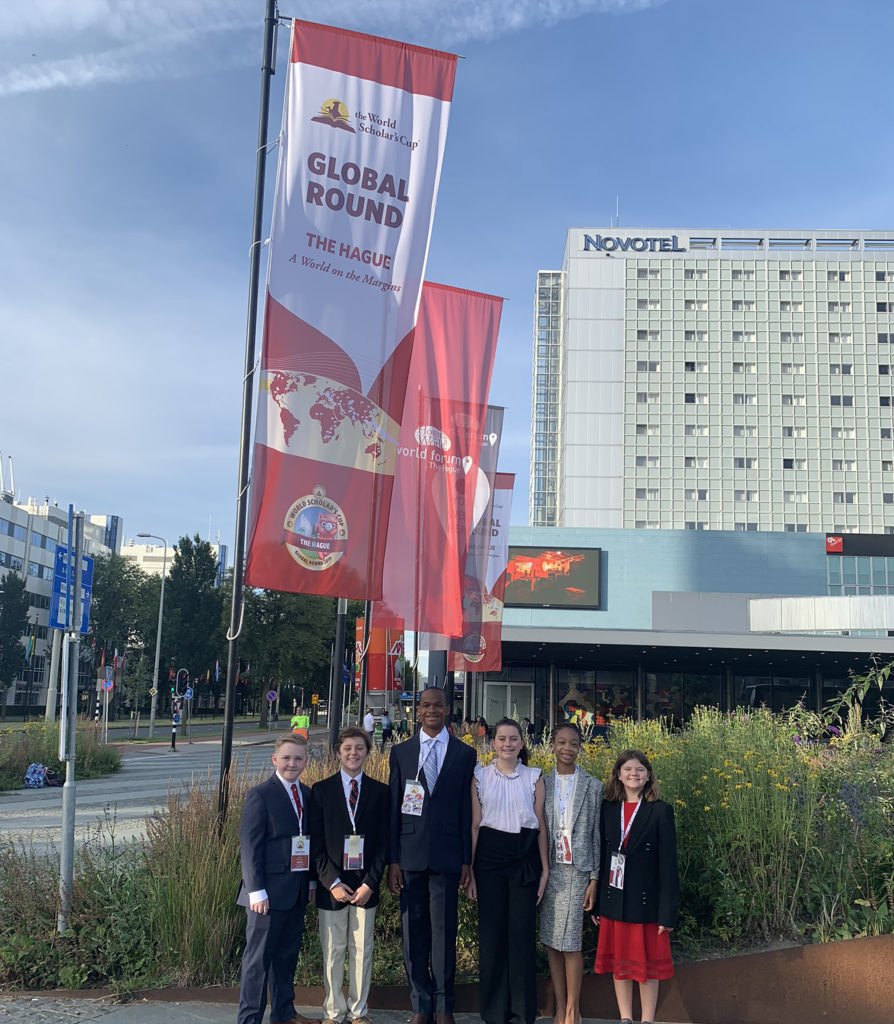 For the second consecutive year, middle school students from St. Luke's Episcopal School will advance to the final round of the World Scholar's Cup, an international academic competition with participating students from over 80 countries across the globe. Following upon their success in the Global Round at The Hague this past July, two SLES teams earned an invitation to the Tournament of Champions held annually at Yale University. The tournament, which will take place in mid-November this year, is expected to host one thousand international student competitors.
St. Luke's began participating in the World Scholar's Cup (WSC) in 2017, and over the span of just two years, has already made a name for itself on the world stage. The WSC is a team competition, which promotes the values of inclusivity, interdisciplinary studies, and creative thinking through a robust academic curriculum. Students study specific topics in science, history, literature, art and music to compete in collaborative events such as the Scholar's Bowl, Collaborative Writing, and Team Debate.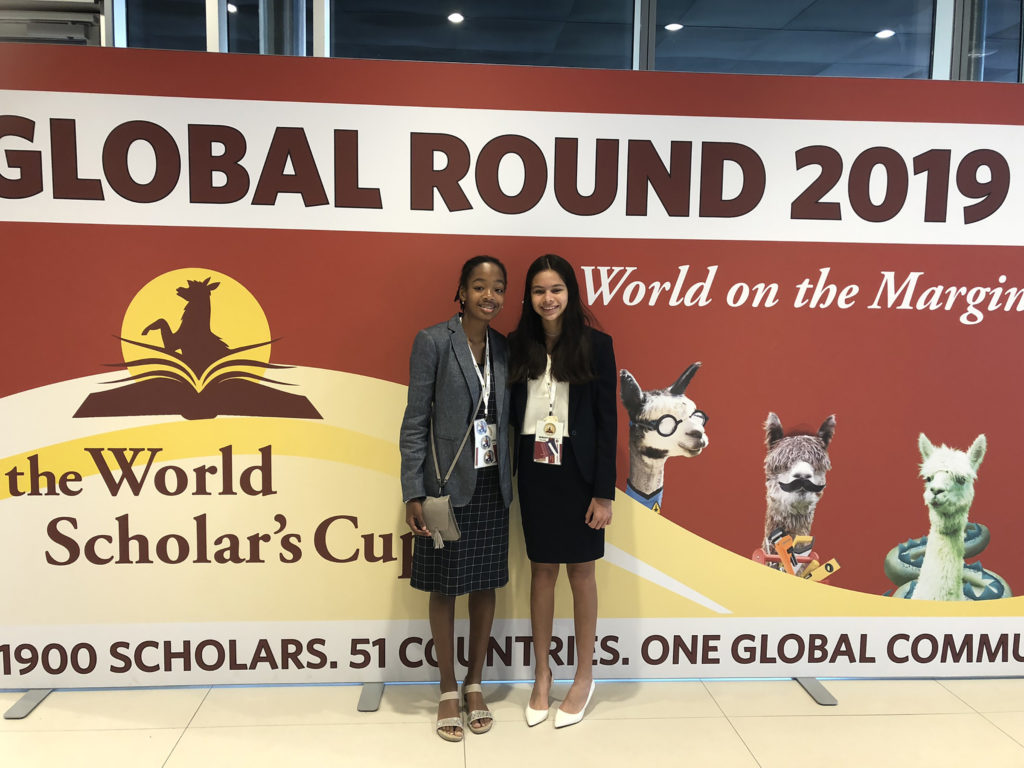 Students at SLES have quickly become keen enthusiasts of the WSC program. "The value placed on teamwork, citizenship, inclusivity, and out-of-the-box problem-solving by the WSC is perfectly aligned with the mission and educational philosophy at St. Luke's," says Christopher Duke, Director of Grades 1-8. "A genuine love of learning combined with strong academic programs guides our school culture on a daily basis. Through the WSC, our students have a way to express these values outside of the classroom and earn recognition in a much bigger arena."
This passion has indeed brought many rewards to SLES students. Last year, student teams attended their first Global Round in Barcelona, Spain, followed by The Hague in the Netherlands this past July. Senior division team members Gabrielle Luna (class of 2018) and Mikaela Miller (class of 2017) won gold in the Scholar's Bowl and placed ninth overall out of all teams from the Americas. In the junior division, SLES eighth graders Marcus Miller, Mia Miller, and Irene Sheerin earned gold in Team Debate as well as individual gold and silver medals in different events and subject areas. In addition, eighth grader Avery August was named St. Luke's Top Scholar, winning individual gold medals in debate and writing, and silver in social studies. In The Hague, both senior and junior division teams named above qualified for the final round of the WSC. They will represent St. Luke's this year at the Tournament of Champions on November 6-13 at Yale University. SLES team members will not only go up against one thousand student competitors from around the world, but also get a taste of college life at one of America's oldest and most renowned universities. Participants will tour the campus, eat in university dining halls, attend special panels on the college experience, and interact directly with Yale undergrads and professors.