SLES PARTNERS WITH DCSA TO OFFER UNIQUE IN-SCHOOL DANCE PROGRAM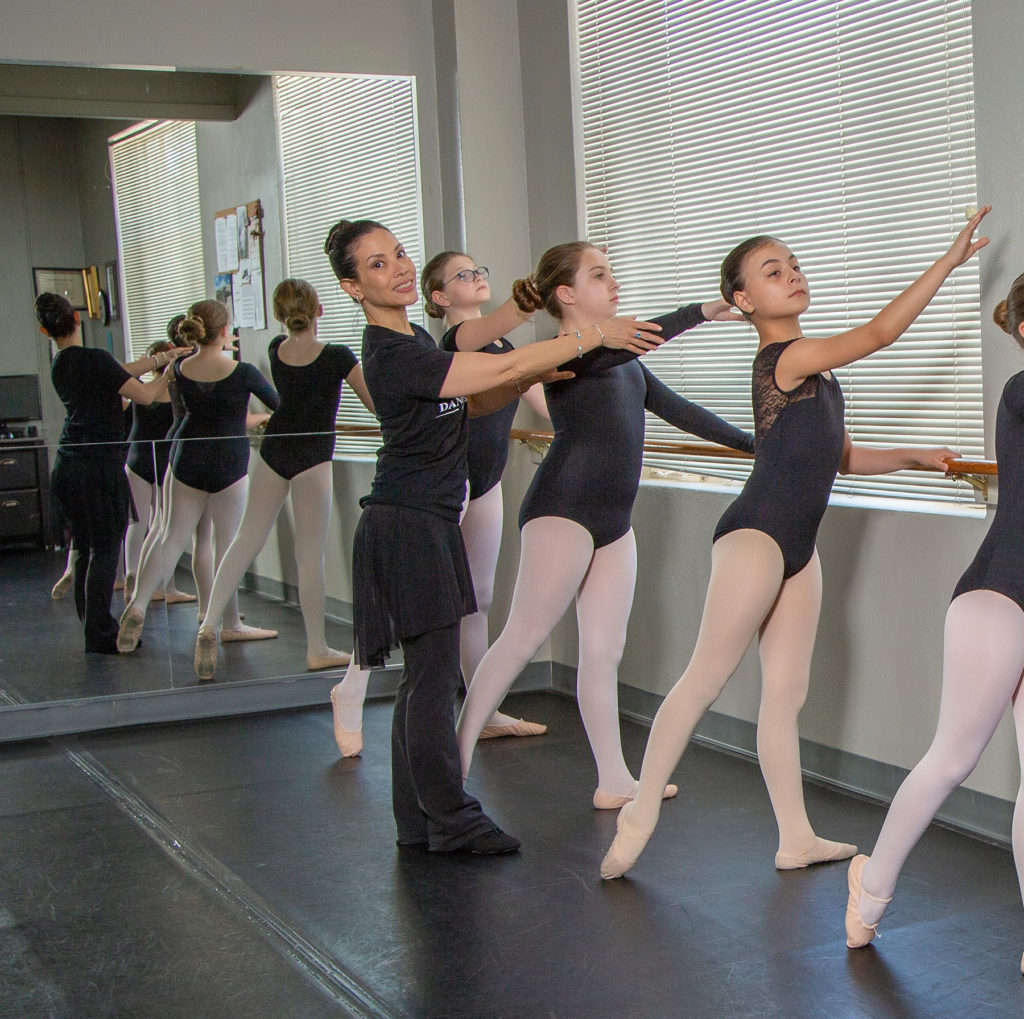 St. Luke's Episcopal School announces a new collaboration with the Dance Center of San Antonio to provide in-school dance programs for its pre-K to eighth-grade students. The Dance Center of San Antonio, founded in 2015, has quickly risen to become one of the city's most premier dance schools and pre-professional training centers for classical ballet. SLES students are now able to enroll in dance classes taught during the school day under the leadership of DCSA founder and Artistic Director Vanessa Bessler.
The partnership between SLES and DCSA, which began in January of this year, has already received a positive reception from students, parents, and DCSA faculty. "We are so excited by our new relationship with St. Luke's," says Bessler. "At DCSA, our mission is to inspire hard work, develop confidence and self-esteem and form leaders. Raising the leaders of tomorrow with a strong appreciation and love for the arts! Dance and academics work hand-in-hand to educate the whole child. Through this collaboration, we have an amazing opportunity to share the benefits and joys of dance with new students."
Bessler, with her fifteen plus years of teaching experience, knows what she is talking about. A former principal dancer with the National Ballet of Panama, she has trained all over the world under renowned teachers in a variety of styles, including the Vaganova method, modern dance, and jazz. Bessler's students regularly compete in national and international competitions and progress on to professional dance companies and college programs. She has been a recipient of the Outstanding Teacher Award of the famous Youth America Grand Prix three times. In 2015, Bessler also founded the Children's Ballet of San Antonio, which recently put on productions of the Children's Nutcracker at the Majestic Theater and Cinderella at the Tobin Center for Performing Arts. Both productions featured a number of St. Luke's students.
During the 2019-2020 school year, students at SLES will have the chance to sign up for ballet, contemporary, tap, jazz and hip hop classes taught on campus by DCSA instructors. Classes will be available for all students after school with fourth through eighth grade students having the added option of taking in-school dance classes during their physical education periods. "I have been impressed with the partnership between SLES and DCSA," says SLES parent Dr. Marquel McCabe. "My daughter has improved greatly as a dancer under the leadership of Vanessa Bessler and her team. As a parent, I appreciate the convenience of having my child take dance lessons at her school and with the comfort of her classmates. We really value the inclusion of dance in the SLES curriculum and appreciate the school's efforts to offer a variety of classes taught by experienced instructors. It seems that together SLES and DCSA make the perfect pair."
Find out more about St. Luke's Episcopal School: https://sanantonioprivateschools.com/private-schools/st-lukes-episcopal-school/