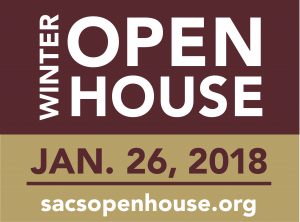 Winter Open House January 26th!
Come to our Winter Open House and get an authentic look at our school community. Student-led campus tours will give you opportunities to interact with principals, faculty, and the admissions office. Also, enjoy meeting current families while enjoying a hot chocolate bar and a come and go meal in our Student Life Center. Experience Lion Pride by visiting one of the eight athletic games being played on campus that evening!
If you are looking for a Christ-centered, college preparatory Pre-Kinder-12th grade school for the 2018-2019 school year, we'd love to introduce you to our school community!
PLEASE JOIN US!
Friday, January 26, 2018
5:30 p.m. – 7:00 p.m. – Campus Tours
6:00 p.m. – 7:30 p.m. – Come & Go Family Dinner and Hot Chocolate Bar
Community Events:
Freshman, JV and Varsity Boys & Girls Basketball Games
Boys & Girls Varsity Soccer Games