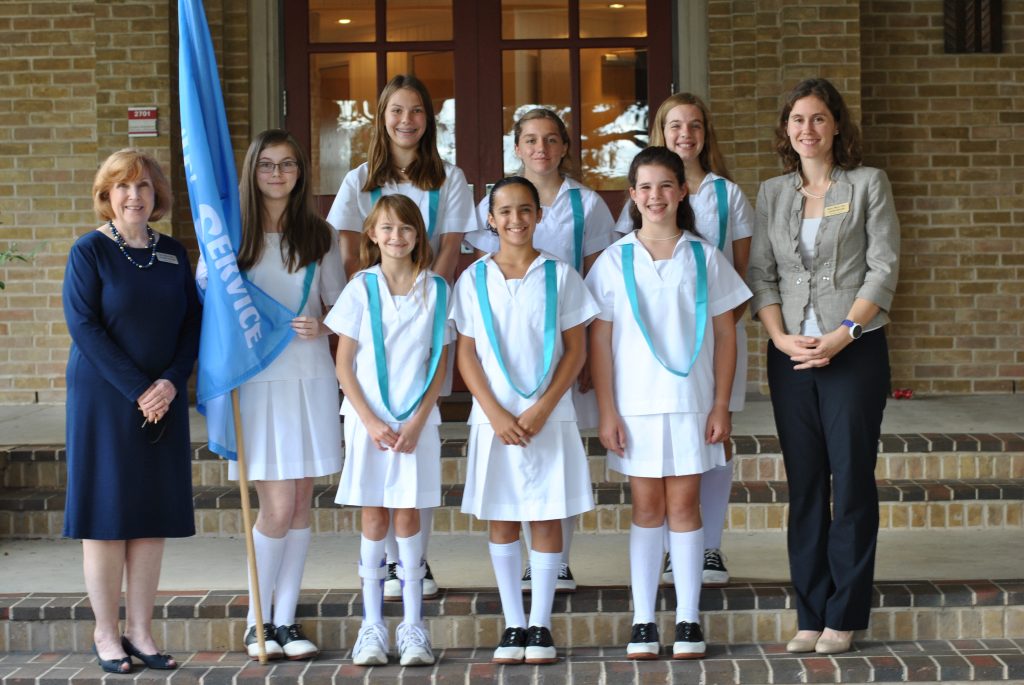 Saint Mary's Hall Middle School Community Service Council to Receive Philanthropist Award
The American Red Cross Serving Greater San Antonio celebrates the next generation of philanthropy in the local community.  In October, the Saint Mary's Hall (SMH) Middle School Community Service Council will be awarded The American Red Cross Serving Greater San Antonio Young Philanthropist Award. Representatives of the council will receive the honor at the Red Cross Gala to be held in the Mays Family Center at Witte Museum. The distinction recognizes an individual or a group of young men and women who have demonstrated exemplary commitment to improving their community through financial support, development of charitable programs, volunteering, and/or leadership in philanthropy.
SMH's Community Service Council was created to encourage student involvement in helping to make the school and broader community a better place through direct service activities. Students actively plan and help facilitate community service projects both on campus and in the community. The council participates in various service-oriented projects at organizations such as The American Red Cross, Haven for Hope, and the Animal Defense League. SMH's minimum graduation requirement of 60 hours of community service speaks to the value SMH places on giving back.
Saint Mary's Hall strives to instill universal values to ensure students are set on a course for achievement and fulfillment in life. To learn more, visit www.smhall.org.
Photo:  SMH Community Service Council.jpg