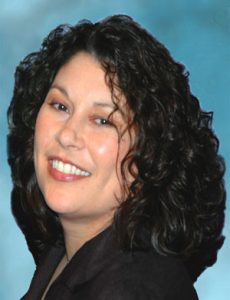 Dr. Maria Kaylor, with more than 20 years of experience in special education, has been named director of transition and academics at Monarch Academy at Morgan's Wonderland, a school for students with special needs next to the unique San Antonio theme park.
"Dr. Kaylor will be key to helping us achieve an incredibly important goal for each and every one of our students – preparing them for productive lives as adults," said Anne Bristol, head of school. "She brings strong credentials in special education teaching and research as well as community service."
Bristol said Monarch Academy prepares students with special needs ranging in age from 12 through high school and beyond with the school's transition program that Dr. Kaylor will coordinate.
"We believe every individual deserves the opportunity to be prepared for life," Dr. Kaylor added, "so we empower each student to achieve his or her own personal best. We focus our attention on getting each student ready for independence and employment through reading and math instruction as well as social and life skills and vocational readiness." Founded in 2011, Monarch Academy emphasizes a safe teaching environment, holistic focus on the individual, low student-teacher ratio and structured physical education program, she added. Further information is available at www.MonarchAcademy.net.
Born in San Antonio, Dr. Kaylor attended Madison High School and earned bachelor's and master's degrees from the University of Texas at San Antonio (UTSA). She earned her doctorate in special education from the University of Texas at Austin, taught seven years in public schools and worked as an educational specialist at the Education Service Center, Region XX, before becoming an assistant professor at UTSA. She received tenure and promotion to associate professor in 2011.
Dr. Kaylor has earned numerous honors including the 2012 UTSA President's Distinguished Diversity Award, 2012 charter member of the Academy of Distinguished Teaching Scholars at UTSA, 2010 UT System Regents' Outstanding Teaching Award and 2006 UTSA Honors Alliance Award. She has been published in professional journals and has made presentations at national and international conferences. She also has served as principal investigator for a National Science Foundation Grant as well as principal investigator, co-principal investigator and faculty research strategy coordinator for several other multi-million-dollar grants. In her leisure time, she enjoys reading, writing and photography.
Monarch Academy, located next to Morgan's Wonderland at 5235 David Edwards Drive in Northeast San Antonio just off IH 35, is one of many initiatives of The Gordon Hartman Family Foundation to help those with special needs. Morgan's Wonderland, which is completely wheelchair-accessible, features more than 25 elements and attractions including rides, playgrounds and gardens.
The STAR (South Texas Area Regional) Soccer Complex and the San Antonio Scorpions FC pro soccer team also were created through the vision and leadership of The Gordon Hartman Family Foundation. Net profits from STAR Soccer and the Scorpions help Morgan's Wonderland meet its operating expenses as well as expand programs and services for the special-needs community.