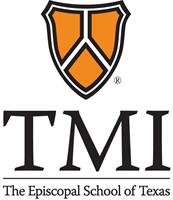 Three seniors at TMI – The Episcopal School of Texas signed letters of intent to play college sports during a May 11 recognition ceremony in the school's Alkek Refectory, attended by parents, coaches and faculty.
The student athletes are: Markell Henderson, who will play football at Southwestern University in Georgetown; Danielle Ridewood, volleyball at the University of La Verne in La Verne, Calif.; and DeAndre Wilson, football at Washington University in St. Louis.
TMI Head Football Coach Ted Costanzo, praised his players for their "talent, ability and commitment"; and Head Volleyball Coach Brandon Palomo thanked Ridewood for "the leadership quality of always striving to learn a new skill above and beyond what she was comfortable with."
Becky Geyer, TMI athletic director, thanked all three college-bound athletes "for giving so much to their (sports) programs."
About TMI
Founded in 1893, TMI is a private, co-educational, college-preparatory school for grades 6-12, with optional Junior ROTC and boarding programs. For information, visit www.tmi-sa.org or call 698-7171.